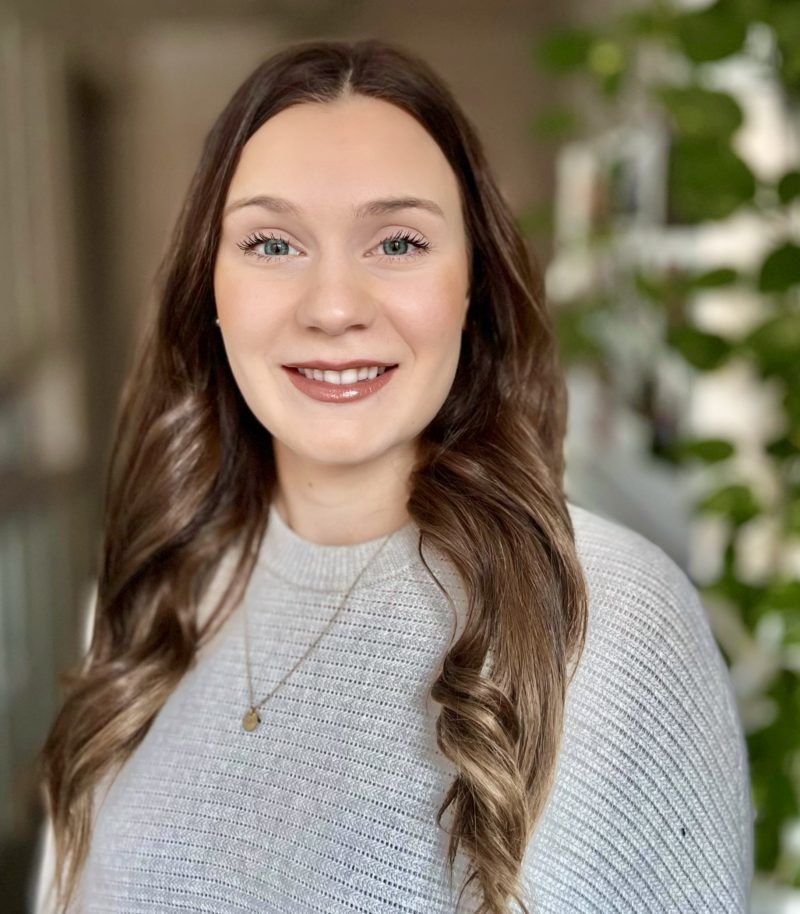 Valerie Ranger, M. A.
All of us need help from time to time when life gets tough. I see you have started looking for support, an important first step that takes a lot of courage. Finding a therapist that is a good match for you and with whom you feel comfortable sharing your concerns is crucial. As a counsellor, I strive to create a safe, open, and empathic environment that enables you to explore and conquer your difficulties. Seeing yourself grow is an extremely rewarding process for many; I honor the privilege of accompanying you through this journey.
No two people are alike, which is why I offer a therapeutic framework that is tailored to you and that uses evidence-based approaches. I favor an integrative approach to therapy that incorporates techniques from different modalities to find a combination that is best suited to your needs and goals. These modalities include existential therapies, emotion-focused therapy, psychodynamic theories, and cognitive behavioural therapy strategies. I have experience treatment and interventions to adults in the community and in hospital settings dealing with struggles related to depression, anxiety, psychological trauma, emotion regulation, grief, and existential questioning. I am comfortable working with individuals from various socio-cultural backgrounds (e.g., gender, sexual orientation, ethnicity, religiosity/spirituality), in both English and French.
For a successful therapeutic process, it is essential we build a strong and authentic therapeutic relationship. For this reason, during the first session with me, you can expect that we will spend time getting to know one another and understanding of your goals for treatment. We will collaboratively work together to understand the root cause of your difficulties, including through the use of evidence-based questionnaires, and develop a treatment plan that suits your needs and goals while maximizing your strengths. Subsequently, we will move to the treatment phase where we will work to understand the nature of your needs, modify common patterns of behaviour, gain new perspectives on your self and your views of others and the world, alleviate symptoms, and/or explore how to integrate these new changes in your life and your relationships. Throughout our work together, I will verify that we are working in a direction and at a pace that resonates with you.
I am currently in my third year of training in the clinical psychology doctoral program at the University of Ottawa. My clinical training experience includes the Royal Ottawa Hospital, the Élisabeth Bruyère Hospital, and the Centre for Psychological Services and Research. At the Centre for Interpersonal Relationships (CFIR), I am a Counsellor working under the supervision of Dr. Sara Antunes-Alves, C.Psych.
Aside from clinical practice, I also conduct research in the areas of neuropsychology and aging. I have published peer-review journal articles and presented findings at national and international conferences. Below are some recent publications:
Ranger, V., Bedard, M., & Taler, V. (2022). Social Support, Cognition, and Post-Traumatic Stress Disorder: Findings from the Canadian Longitudinal Study on Aging. Journal of Clinical and Experimental Neuropsychology. http://dx.doi.org/10.1080/13803395.2022.2030304.
Dion, K., Bodnaruca, A., Trudel G., Lamarche, J., Ranger, V., Fobert, S., Antonina Church, K., Ntumba Mukunzi, J., René J.R. (2021) La modélisation par équations structurelles -Un guide d'accompagnement pour l'interface R. Tutorials in quantitative methods for psychology. [Online] 17 (3), 198–271.
Yamin, S., Ranger, V., Stinchcombe, A., Knoefel, F., Gagnon, S., & Bédard, M. (2020) Using Serial Trichotomization with Neuropsychological Measures to Inform Clinical Decisions on Fitness-to-drive Among Older Adults. Occupational Therapy In Health Care. https://doi.org/10.1080/07380577.2020.1843750
Treatments
Therapies