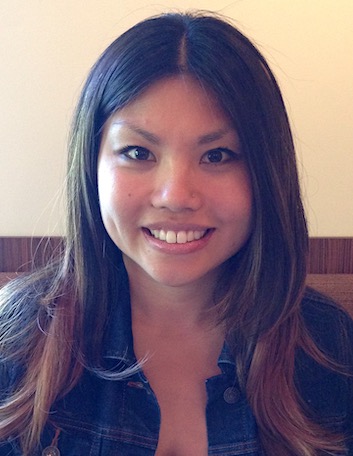 Tracie Lee, M.A.(Ed)., M.A., RP
You may have encountered hardship, and you need extra support. You might be questioning whether you are living your idea of a fulfilled life. Perhaps you have realized your relationship or emotional reactions are not working in your favour. I want to honour your first steps in coming to these realizations and acknowledge the tenacity and self-awareness this required of you.
I provide psychotherapy to adults and couples who are experiencing issues related, but not limited to: anxiety and depression, self-esteem, interpersonal and couple relationship functioning (e.g., divorce/separation, infidelity, intimacy issues, parenting, family issues), sexuality, body image concerns, personality disorders, identity issues (e.g., professional, gender, sexual), suicidal ideation or self-harming, trauma and domestic abuse, and workplace and school functioning (e.g., burnout, workplace stress, performance).
I intend to create a safe and compassionate space for you to share your story throughout our work together. I strive to maintain a collaborative, attuned, and empathic relationship with you and work at a pace that feels comfortable. My philosophy is that the quality of our therapeutic relationship is at the heart of facilitating therapeutic change. Therefore, in the first few sessions, we will explore and clarify your goals for therapy. Evidence-based scientific questionnaires will also be administered to inform your treatment course and provide a holistic assessment of your psychological well-being. Throughout the course of therapy, we will periodically assess your progress towards your therapeutic goals and adapt your treatment plan to best suit your needs.
As an integrative psychotherapist, I will tailor my treatment approach to your unique needs. I draw from various theories of psychological development and evidence-based therapeutic approaches to inform my practice. Psychodynamic approaches are used to understand how your attachment and developmental history has shaped your beliefs about yourself and others and your interpersonal functioning. Cognitive-Behavioural Therapy (CBT) and mindfulness-based approaches (i.e., Dialectical-Behavioural Therapy and Mindfulness-Based Cognitive Therapy) are used to manage current feelings of distress, promote acceptance and awareness, and guide skillful behavioural changes. Solution-Focused Therapy is used to identify desired changes and develop specific action plans towards future goals. Experiential therapies are used to help you get in contact with and process your emotional and bodily experiences.
I completed my Honours B.Sc. in Psychology at McMaster University and my M.A. (Ed). in Counselling at the University of Ottawa. I also completed my M.A. in Clinical Psychology at Fielding Graduate University. Currently, I am pursuing my Ph.D. in Clinical Psychology at Fielding Graduate University, an APA-accredited program.
For several years, I have provided therapeutic services in different settings and to a variety of populations. I have experience providing long-term psychotherapy and short-term therapy/academic counselling to individuals within university settings. I have also provided therapy services to a variety of clientele across Canada through an Employee Assistance Program. Additionally, I have provided psychological assessments and treatment in hospital and outpatient clinic settings. I have extensive training in mindfulness-based approaches and have conducted research on integrating mindfulness training in the therapeutic context. I also have research interests in promoting positive connections in couple relationships and helpful moments of clinical supervision on therapist training. I am a Registered Psychotherapist with the College of Psychotherapists of Ontario (CRPO). I am currently a Registered Psychotherapist at the Centre for Interpersonal Relationships (CFIR) under the supervision of Dr. Dino Zuccarini, C.Psych.
CONFERENCE PRESENTATIONS
Brundige, N., Lee, T., Potter, G., Santry-Raptis, A., & Cramer, M. (2020, November). The Presence of Bias in Doctoral-Level Psychology Students in the Diagnosis of Older Adults. Poster presentation at Massachusetts Psychological Association 2020 Annual Conference.
Lee, T., & Bilodeau, C. (2017, June). Exploring Critical Incidents in Supervision. Poster presentation at the 78th Annual Canadian Psychological Association Convention, Toronto, Canada.
Bilodeau, C., & Lee, T. (2016, November). La supervision clinique: exploration des facteurs influençant le développement de la compétence professionnel chez les conseillers/conseillères et psychothérapeutes en formation. Paper Presentation at Centre de de recherche et d'intervention sur l'éducation et la vie au travail, Laval University, Quebec City, Canada.
Lee, T. (2016, July). Staying Attuned with Each Other: A Theoretical Review of the Experience and Impact of Attunement in Couple Relationships. Poster presentation at the 9th Biennial International Meaning Conference, Toronto, Canada.
Lee, T., Paré, D., & Monteiro, L. (2016, July). Exploring the Experiences of Therapists After Participating in an Intensive Mindfulness Program. Paper presentation at the 9th Biennial International Meaning Conference, Toronto, Canada.
Bilodeau, C., Lee, T., Jaumain, J., Savage, B., & Guindon, M. (2016, April). Counselling Training: Understanding Optimal Pedagogy and the Impact of Individual Characteristics. Poster presentation at the Annual Canadian Counselling and Psychotherapy Association Conference, Montréal, Canada.
Lee, T., Tasca, G.A., Grenon, R., Gick. M., & Bissada, H. (2011, June). Health Care
Utilization Costs in Women with Binge Eating Disorder. Poster presentation at the 72nd Annual Canadian Psychological Association Convention, Toronto, Canada.
PUBLICATIONS
Lee, T., Paré, D., & Monteiro, L. (2016). Experiential Shifts in Therapists Following an Eight-Week Mindfulness Program. Counselling and Spirituality, 35(2), 11-36, doi: 10.2143/CS.35.2.3259735
Lee, T., Tasca, G.A., & Gick, M. (2011). A Review of Health Care Utilization and Costs in Women with Binge Eating Disorder. University of Ottawa Journal of Medicine, 1, 20-27. Retrieved from https://uottawa.scholarsportal.info/ojs/index.php/uojm-jmuo
MEDIA APPEARANCES
2020 Canadian Broadcasting Corporation Ottawa (CBC Ottawa), "Fighting Fear and Anxiety Due to COVID-19."
2020 Canadian Broadcasting Corporation Ottawa (CBC Ottawa), "Pandemic Straining Some Relationships, Psychologists Say."
2020 The Rush Hour, SAUGA 960 AM, "The Psychology of Relationships During COVID Isolation."
Treatments
Therapies