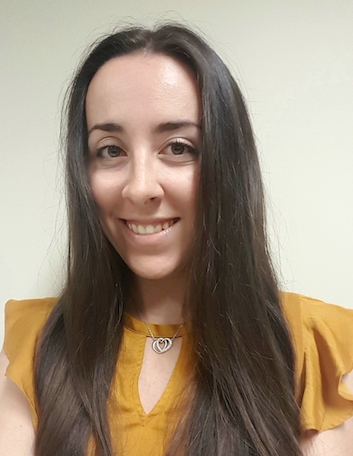 Stephanie Azzi, B.A.
Reaching out to someone when we you are feeling distressed or overwhelmed is difficult for most of us. By doing so, know that you are already taking a courageous first step towards feeling better – and I greatly admire you for this! In our work together, I will provide you with acceptance and support through your journey towards making positive changes to your life.
As a counsellor, I provide psychological assessments and treatment to adults and couples experiencing psychological and emotional distress in various areas. These areas include, but are not limited to: anxiety and stress, difficulties with emotion regulation, depression and mood disorders, difficulties in interpersonal relationships and traumatic experiences. I am comfortable working with individuals and couples from diverse socio-cultural backgrounds.
During our first meeting, I will focus on getting to know you and on establishing therapeutic goals that are meaningful to you. I aim to create a safe and non-judgmental space for you to share your story with me at a pace that is comfortable for you. I will also incorporate some scientifically-based assessment measures to deepen my understanding of your concerns. Following this, we will work together towards developing a plan incorporating different psychological treatments (e.g., attachment-based, cognitive-behavioural, emotion-focused, psychodynamic) to help you reach your goals.
I am currently in my fourth year of the Clinical Psychology doctoral program at the University of Ottawa. In the past, I have provided psychological services in community clinics, including the Centre for Psychological Services at the University of Ottawa, and in hospital settings, such as Montfort Hospital's Outpatient Mental Health Clinic. At the Centre for Interpersonal Relationships, I am a counsellor working under the supervision of Dr. Dino Zuccarini, C. Psych..
I am currently a member of the Canadian Psychological Association and the Interdisciplinary Research Center on Intimate Relationship Problems and Sexual Abuse. I've been involved in a variety of research projects in the areas of attachment, couple relationships and chronic pain. Below are some publications:
Lafontaine, M.-F., Péloquin, K., Levesque, C., Azzi, S., Daigle, M.-P., & Brassard, A. (2019). Beyond the Simple Association Between Romantic Attachment Insecurity and Dyadic Coping: An Examination of Romantic Perfectionism as a Mediator. Journal of Relationships Research, 10, e12. doi:10.1017/jrr.2019.6

Lafontaine, M.-F., Azzi, S., Paquette, D., Tasca G.A., Greenman, P.S., Gosselin, J., Lebel, S., & Grenier, J. (2018). Telehealth for patients with chronic pain: Exploring a successful and an unsuccessful outcome. Journal of Technology in Human Services. doi: 10.1080/15228835.2018.1491370
Treatments
Assessment
Therapies