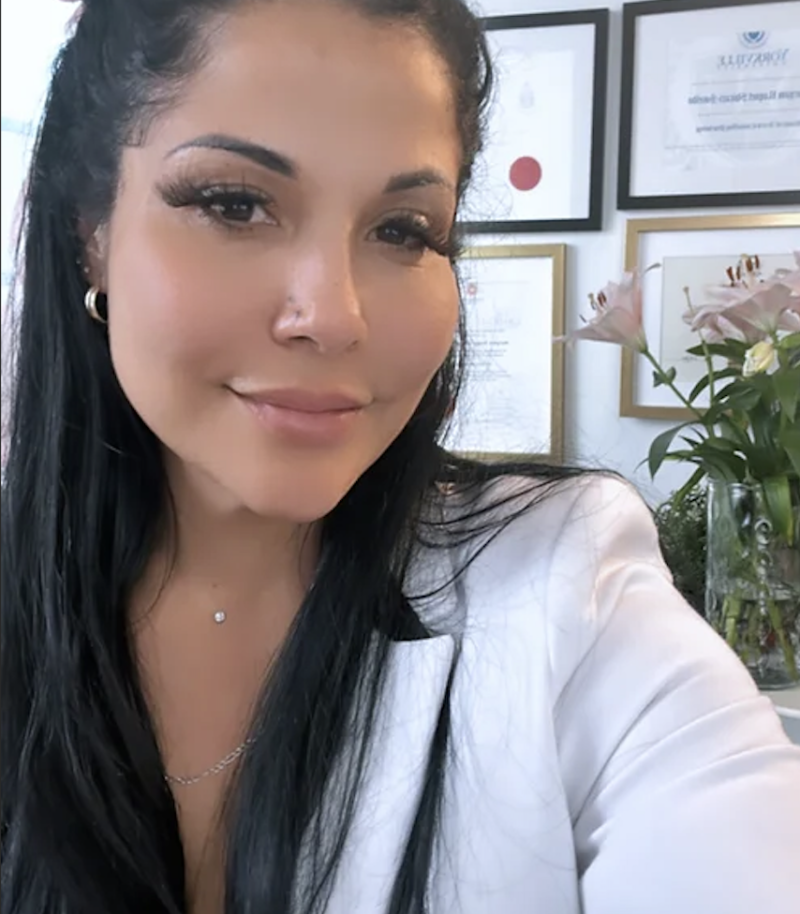 Raquel Soteldo, M.A., R.P., CCC, ABA, PMP
Congratulations in reaching out for help. I understand how difficult it is to do so but I also know how needed it is when dealing with individuals who have traits of Narcissism or Sociopathy. I personally understand the intensity of this type of abuse and welcome you to ask me any questions you may have regarding this type of issue. My name is Raquel Soteldo. I am a Registered Psychotherapist, MA, ABA, PMP. I specialize in Narcissistic Abuse Recovery,Undiagnosed ADHD, Family/Relational Trauma, High Anxiety, Unhealthy attachments and relationships either within the family, romantic or workplace interactions. I work within dividuals to secure attachments to self, leave insecure/anxious attachments to abusive people,and establish new/better attachments to the world. I work with undiagnosed ADHD, Depression,Anxiety and C-PTSD/Trauma.
While I work with a wide spectrum of individuals, my main focus is on relationship issues including communication, healing from abuse, leaving an abusive relationship, being married or in a relationship with someone who has particular traits of Narcissistic Personality Disorder or Anti-Social Personality Disorder. Within this framework, there are an array of issues that come up including anxiety, OCD, trauma, depression, attachment injuries, etc.
Our therapy will look like this: First we will take it one session at a time. We will meet either in person or via video call and we will talk about your pain, struggles and confusion. I sympathize with you, and I validate your experience because it matters to me. I want you to know that I am a non judgemental and committed therapist. I assess your attachment styles and co-dependency levels in order to for the therapeutic intervention to secure your attachments in the future with yourself, the world and others. Our goal is to no longer be a co-dependent to any narcissistic individual now or never. We go through scientific-based treatment plans to achieve this goal.
We work together to stabilize the mind after experiencing trauma. Past Trauma: I help you processing past narcissistic abuse. Then, we focus on the present moment: I help you stabilize the self and concretely understand the present moment and how safe you are (or not). Then, we move on to your Future goals: where are you headed? What's next for your after recovery? How do you live your best life after abuse? My goal is to go from Post-Traumatic Stress to Post-Traumatic Growth. We work exclusively on the mind and how to resolve your attachment styles to self and the world. We asses co-dependency together and figure out how this was developed in your life. We use attachment-based exploration to figure out how to secure your attachment in the future. The focus is 'self', self-esteem, worth, and value. Narcissistic people can be better spotted if we are strong in self-worth, boundaries and self-care.
As you begin to heal, you will see it more and more in your life. You will suddenly see the past as something that happened to you but not who you are. You are someone who deserves healing, you deserve better relationships in the future, the ability to recognize red flags, recognize your attachment and conflict styles, the influence of your past on your present moment and so muchmore. We will also learn about your relationships with the first humans you ever met (i.e., parents, siblings, family, etc.) and study those patterns. Healing is a beautiful process. It allows you to be your true self, reach your highest potential, live a life that is full of wellness and hope rather than sadness and confusion. This is my goal and my wish for you! I consider myself an authentic therapist, and you can ask my supervisors, they will tell you about my transparency and honesty and how much they admire it. I look forward to speaking with you soon! I am here whenever you need me.
I have worked for several years as a Registered Psychotherapist. I am currently completing a Doctorate in Counselling Psychology at Yorkville University. I have completed several other post-graduate degrees including Applied Behavioural Analysis and Project Management Professional. I have run several Psychoeducational Workshops specific to Narcissistic Abuse Recovery for the last 4 years. I worked with Ottawa Victim Services for two years in the Domestic Violence Sector. I worked as a Life Coach for almost 10 years working with individuals in low-income communities in the GTA area. I have been a business manager as well for about 13 years as well, helping me gain corporate management experience. I began my academic journey studying criminology and continued to psychology and communication studies in order to better help victims of sociopathic/narcissistic individuals. I have gathered several certificates in Anxiety and Trauma through the Ottawa Department of Psychiatry, The Mindfulness Center, the Canadian Mental Health Association, the Crisis and Trauma Resource Institute, the Center for Childhood Abuse and Sexual Trauma, York University, Yorkville University, the Canadian Counselling and Psychotherapy Association, PESI, among others. I am professionally associated with the College of Registered Psychotherapists.
I very much look forward to meeting you and working with you. Have an amazing day!
Treatments
Assessment
Therapies