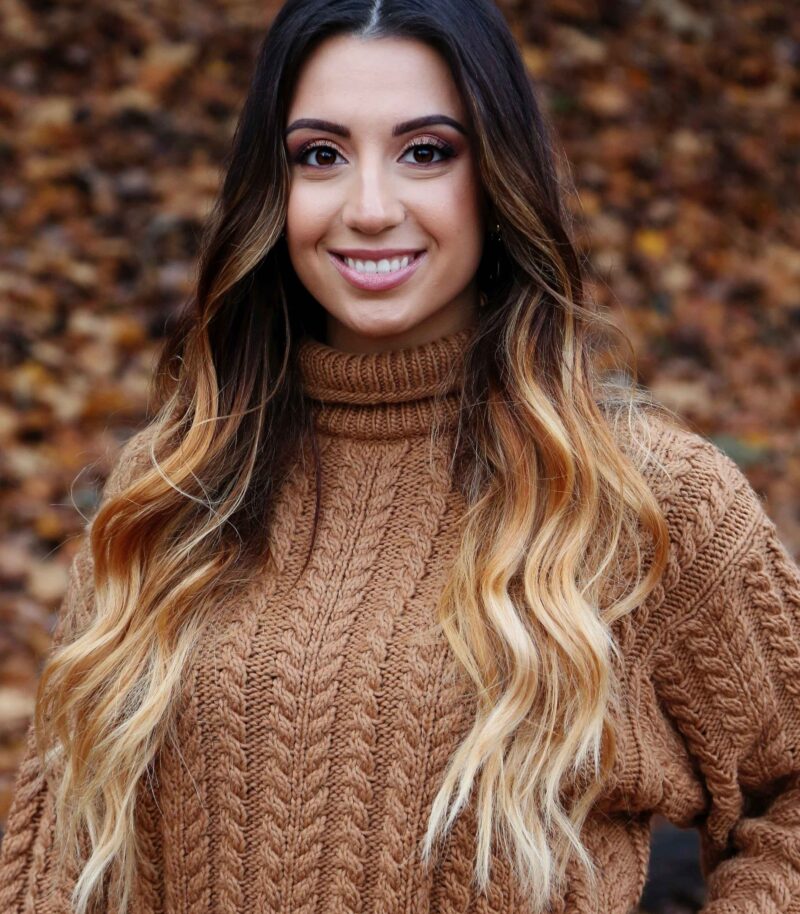 Nicole Nicastro, B.A., M.A., R.P. (Qualifying)
Sometimes the difficulties you experience in life can seem far too heavy to carry on your own. Distressing thoughts, feelings, moods, and behaviours can feel all-consuming at times, and can affect your relationships and the quality of your day-to-day life. I admire your strength in reaching out for support, and your desire to work towards a positive change. Regardless of what you may be going through, I am committed to providing a safe, empathetic, and non-judgmental space for you to share your story with me and collaboratively work together towards feeling better. Over the years, I have had the privilege of supporting individuals, couples, and families experiencing mental health and relational challenges who are looking to grow in understanding, acceptance, and healing.
I provide psychotherapy and treatment services to those experiencing mental health concerns including but not limited to the following: anxiety, depression, general stress and burnout, trauma and PTSD, substance use, addiction, grief and loss, spiritual and existential concerns, and interpersonal and relational difficulties. I have a special interest in supporting those with obsessive-compulsive and related disorders including body-focused repetitive behaviours, disordered eating, body image concerns and self-esteem.
I believe that feeling comfortable to be yourself, share openly with your therapist, and develop a trusting therapeutic relationship is key to facilitating change and having a positive therapy experience. Throughout our work together, my goal is for you to feel safe, heard and validated in your feelings and experiences, no matter what those are, in a space that is compassionate, confidential, and accepting. In our first few meetings together, we will spend some time getting to know one another and I will invite you to share what has brought you to therapy. I will ask you some further questions to gain a deeper understanding of who you are, what you have been experiencing, and your objectives going forward. We will collaboratively work together to establish achievable therapeutic goals and discuss how we can achieve these goals together.
I take an integrative approach to therapy, meaning I draw from various modalities to form an understanding of individuals and couples, and develop an appropriate treatment plan that is tailored to best suit you. I have been trained in a broad variety of therapeutic approaches, and often pull from the following: Cognitive-Behavioural Therapies (CBT) including Exposure Response Prevention (ERP), Dialectical-Behavioural Therapy (DBT), Psychodynamic, Attachment-based therapies, Emotion-Focused Therapy (EFT), Acceptance and Commitment and Mindfulness-based therapies (ACT, MBSR), and Systemic therapies including Narrative Therapy. These therapies inform our understanding of your difficulties and serve as a guide to setting treatment goals and using interventions throughout the therapeutic process.
I hold a Bachelor of Arts in Psychology (Honours) with a concentration in Health Psychology and Well-Being from Carleton University, and have completed my Master of Arts in Counselling, Spirituality and Psychotherapy at St. Paul University. I have provided psychotherapy services at St. Paul University's Counselling & Psychotherapy Centre, working with a diverse clientele ranging in age, cultural background, socioeconomic status, gender, sexual orientation, and religious beliefs. Over the years I have worked in high-school settings with teens, and have facilitated workshops on various topics including mental health and effective coping strategies, healthy relationships, body image and self-esteem, and other relevant issues pertaining to adolescent girls. I have also served as a Text Line Crisis Counselor with the Kids Help Phone, receiving extensive training, and supporting individuals in crisis situations, addressing issues including suicide, self-harm, addiction, abuse, and bullying.
At the Centre for Interpersonal Relationships (CFIR), I provide clinical services to adults and couples under the supervision of Dr. Lila Hakim, C. Psych.
Treatments
Therapies
Client-Centered Therapy
Integrative Therapy
Relational Therapy