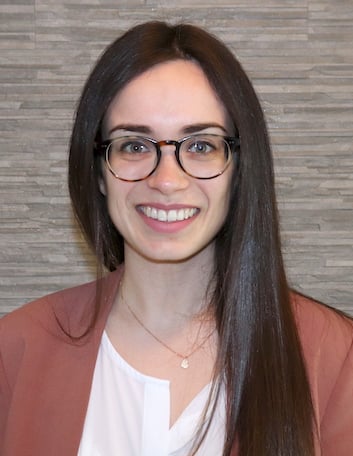 Natalie Guenette, M.A., R.P.
You have been looking for ways to change your situation or the way you are feeling for a while and now you feel stuck. You come looking for guidance and support from a professional who is non-judgmental, open-minded and empathetic. I applaud your courage in taking this first step towards your personal well-being.
My interests include, but are not limited to, working with adults experiencing concerns such as anxiety, depression, self-esteem, interpersonal and relationship difficulties, grief, mood and emotion-regulation, disordered eating, and substance use and abuse.
From our first session and throughout our journey together, I will offer you a safe and supportive space to tell me about yourself. We will work to understand what is causing your distress and to establish your therapeutic goals. A comprehensive, evidence-based assessment will be conducted to help us understand yourself better, your concerns, their impact on you and to determine the best approach to help you reach your goals. We will actively re-evaluate your needs and your concerns to ensure we work collaboratively and in the same direction. I work from an integrative approach that combines elements from Emotion-Focused Therapy (EFT), Existential-Humanistic, and Psychodynamic approaches, amongst others.
I completed a Bachelor of Arts in Psychology (Honours) at the University of Ottawa, a post-diploma certificate in Addictions and Mental Health at La Cité, and a Master of Arts in Counselling Psychology at Yorkville University. I have many years of experience working in a variety of community settings with individuals living with challenges relating to physical and mental health, substance use and abuse, the LGBTQ+ community, people living in a state of chronic homelessness, and sex workers.
I am a Registered Psychotherapist with the College of Registered Psychotherapists of Ontario (CRPO). At CIFR, I provide psychotherapy services in French and English to adults. I am also a member of the Ontario Association of Mental Health Professionals (OAMHP).
Treatments
Therapies