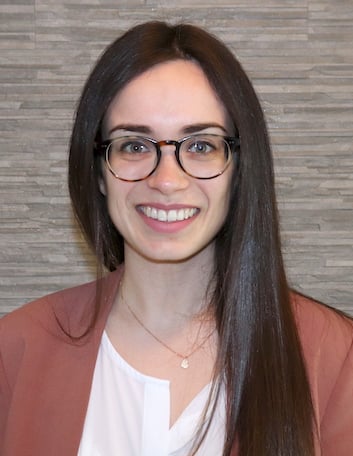 Natalie Guenette, M.A.
You want your situation to change and you have come to look for someone to guide you in this changing process. It takes strength and courage to reach out to a professional and I applaud you for taking this first step. I am here to support you in your journey toward growth and resilience.
I have an interest in working with adults experiencing a diversity of psychological and relationship issues. I provide psychological services in areas including, but not limited to, concerns related to the management of emotions, the way individuals feel about themselves (self-esteem), and difficulties with grief. I also have an interest in working with individuals from various socio-cultural groups. I am comfortable working with individuals who are worried about their mood (e.g. anxiety, depression, stress), who are in difficult or conflictual relationships, and who are concerned about their substance use (e.g. legal and illegal substances).
From our first session and throughout our journey together, I will offer you a safe and supportive environment where you decide what you feel comfortable sharing with me. In our work together, you can expect to receive non-judgmental, open-minded and empathic support from me. I will accompany you in your treatment process, at your pace, so you can reach the goals we set together. I will conduct an initial comprehensive assessment to gather information to gain a better understanding of your situation, and to determine the best way to help you. I will use an integrative approach that brings together various theories on which I will base my interventions to find the ones that are the most effective for your needs. My approach includes aspects from Cognitive-Behaviour Therapy, Mindfulness-based Therapy, Motivational Interviewing, and Psychodynamic Theory.
I have work and training experiences in a variety of community settings, including the Montfort Hospital community services, and Montfort Renaissance. I have worked with individuals living with incurable illnesses, as well as with youth and adults living with mental health and substance abuse issues. I have helped them work toward recovery by starting their process of change and identifying personal strengths.
I completed a Bachelor of Arts in Psychology at the University of Ottawa and a post-diploma certificate in mental health and addictions at La Cité. I am currently completing a Master of Arts in Counselling Psychology at Yorkville University. At CFIR, I am a counsellor under the supervision of Dr. Karine Cote, C.Psych.
Treatments
Assessment
Therapies