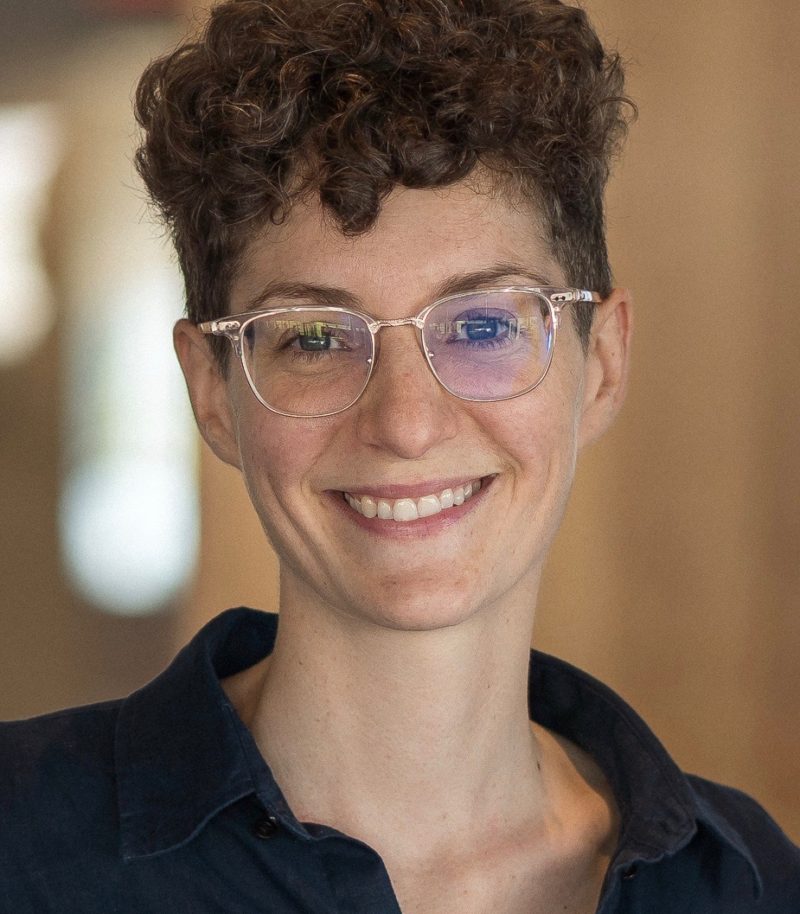 Marie-Pierre Daigle, B.A.
We all face difficult moments in our lifetime and receiving support from someone who is compassionate and non-judgmental can make a big difference in our ability to overcome these challenges. Below, I provide an overview of my areas of competency and how I generally work with clients. I look forward to meeting with you!
In individual therapy, I see clients who are experiencing depression, anxiety, trauma, physical health issues, sleep-related difficulties, as well as issues related to gender and sexual orientation. I also have experience helping clients cope with workplace stressors, burnout and terminal illnesses. I use an affirmative practice when working with various identity groups (e.g., gender, sexual orientation, race, ethnicity), acknowledging the impact of systemic stressors on mental health and keeping them in mind in my treatment. In an initial session, I'll ask you about your present challenges. We'll then work together to identify past and present elements that might maintain your difficulties and identify goals to be addressed in therapy.
I am currently in my third year of training in the clinical psychology doctorate program at the University of Ottawa. I hold previous training experience from Montfort Hospital and the Centre for Psychological Services and Research. I have training experience with individual therapy for physical health-related issues, anxiety, depression, trauma and work-related stress. I also have experience in working with the unique challenges confronted by LGBTQI+ individuals and their families. My doctoral research seeks to understand growth narratives related to coming out to parents in women who love women. In addition, I participated in a major research project on mental health needs of psychology graduate students.
I am a member of the Canadian Psychological Association (CPA), the CPA Section on Sexual Orientation and Gender Identity (SOGI), the Ontario Psychological Association (OPA) and the Centre de recherche interdisciplinaire sur les problèmes conjugaux et les agressions sexuelles (CRIPCAS). Below is a selection of selected publications:
Daigle, M.-P. (in press). Une perspective canadienne sur le retrait complet de l'homosexualité du DSM : Un entretien avec Pierre Ritchie, Ph.D. Manuscript accepted to the Journal of Canadian Studies.
Lafontaine, M.-F., Péloquin, K., Levesque, C., Azzi, S., Daigle, M.-P., & Brassard, A. (2019). Beyond the Simple Association Between Romantic Attachment Insecurity and Dyadic Coping: An Examination of Romantic Perfectionism as a Mediator. Journal of Relationships Research, 10, e12. doi:10.1017/jrr.2019.6
di Luzio S., Martinent, G., Guillet-Descas, E., & Daigle, M.-P.(2019). Exploring the role of sport sense of community in perceived athlete burnout, sport motivation and engagement. Journal of Applied Sport Psychology, 1-16. doi:10.1080/10413200.2019.1575298
Daigle, M.-P.(2018). Résister la normativité : Les effets du discours médico-légal sur l'intersexualité. InWords Magazine and Press, 62-65.
Daigle, M.-P., Lafontaine, M.-F., Levesque, C., Bureau, J.-F., Wehbe, H. W., & Caron, A. M. (2018). The relationship between perfectionism and non-suicidal self-injury in a student sample of young adults. Journal on Identity, Interpersonal Relationships and Intergroup Relationships, 11, 53-64. Found at http://jiriri.ca/2018/04/03/volume-11-winter-2018/
Treatments
Assessment
Therapies