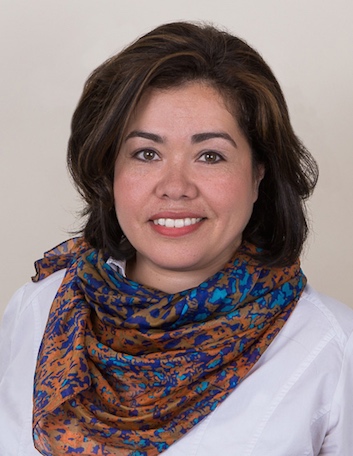 Marcela Olavarria Turner, M.A., C.Psych. Assoc.
I provide psychological assessment and treatment to adults and couples who are facing difficult emotions in their everyday lives, including deep hurts, corrosive anger, debilitating fears and anxiety, numbing withdrawal, empty and detached feelings, grief, sadness and depression, guilt and shame. I will help you to address negative emotions, thoughts and behaviours affecting your life and at the root of your relationship struggles.
I also have particular interests and clinical experience in working with clients that require support to address difficulties related to stress, burnout, sleep and fatigue, fertility and adoption. I further support relationship partners to improve their emotional, physical and sexual connection, and provide sex therapy to both individuals and couples. For those individuals who are struggling with sexual addiction, I provide compassionate, non-judgemental treatment that supports you to restore control over your sexual desires. Trauma therapy is also an area of clinical interest for individuals who have faced emotional, physical or sexual abuse, or traumatic life events.
Throughout our therapeutic journey, I will provide you with a safe space to express and explore your feelings, emotions and thoughts. During your initial sessions, I will work collaboratively with you to identify your treatment goals and discuss the various treatment options available to achieve these goals. To better understand your current difficulties, I will conduct a thorough, individually-tailored assessment that includes scientific-based assessment strategies and obtaining details about your personal history.
I integrate various scientific, evidence-based treatment approaches to optimally address your specific concerns and goals, including: cognitive-behavioural, interpersonal/psychodynamic, attachment and emotion-focused interventions. To ensure that your unique needs are central to our therapy together, I also pay particular and close attention to how ethnicity/race, gender, national origin, age, socio-economic status, sexual orientation, religion and spirituality can play important roles in defining who we are and how we experience and interact with others in the world.
I have published research in peer-reviewed scientific journals, such as the Canadian Journal of Human Sexuality, the Journal of Cultural Diversity and Health Promotion Practice. Some of my publications include:
I am registered as a Psychological Associate with the College of Psychologists of Ontario with declared area of practice in Clinical Psychology with adults and couples. I am a member of professional organizations including the Canadian Psychological Association and the Canadian Fertility and Andrology Society. For the past decade, I have provided clinical services in various settings, including the Royal Ottawa Mental Health Centre, the Clinical Health Psychology Service at the Montfort hospital, the Clarence-Rockland Family Health Team, the Centre for Psychological Services and Research at the University of Ottawa and the Centre for Research on Educational and Community Services.
Treatments
Assessment
Therapies