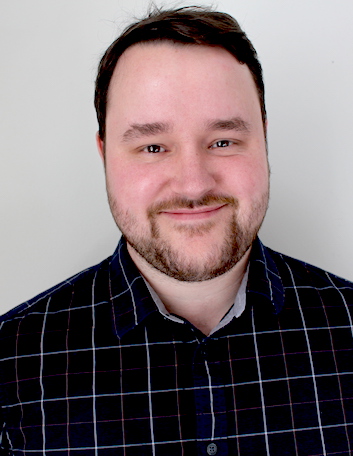 Marc Bedard, M.Sc.
Life can be challenging and it takes a lot of courage to seek help during difficult times. Seeking out help is a sign of strength, and the first step towards healing and personal growth. I consider it important to find a therapist that fits your needs and that you are comfortable with. I seek to provide a safe and warm place for people to explore and understand their psychological experiences and difficulties. Through our time together I hope to empower people as they undertake personal, emotional, and relational difficulties, so that they can see positive improvement in their lives.
I provide psychological therapy and assessment, including neuropsychological assessment, for adults who are experiencing distress in a variety of areas. These areas include but are not limited to: anxiety and stress, difficulties with emotion regulation, depression and mood disorders, grief and loss, existential issues related to meaning and purpose, and traumatic experiences, including the assessment of acquired brain injury. I am comfortable working with people that have longstanding mental health concerns and those who are experiencing difficulties for the first time. I am comfortable working with individuals from various socio-cultural backgrounds.
In our first meeting together, I will work with you to establish your goals and to understand your current concerns at a pace that is comfortable for you. Together we will create a plan to best meet your psychological needs or to answer some of the fundamental questions about your mental health that bring you through my door. In the following phases, I will use scientifically-informed assessment tools and therapies to help understand and work with you on your struggles. I work primarily from an integrated approach, bringing together many effective psychological treatment strategies to help you reach your goals. As we work together, I like to check-in to ensure we are working together in a way that feels right to you.
I am currently in my third year of the Clinical Psychology doctoral program at the University of Ottawa. I have provided psychological services in community clinics, private practice, and hospital settings including the Centre for Psychological Services at the University of Ottawa, the Ottawa Institute of Cognitive Behavioural Therapy, and the Brockville Mental Health Centre, which is an extension of The Royal. In these settings, I have gained experience in psychodiagnostic and neuropsychological assessments, as well as providing psychotherapy for adults in individual settings. At CFIR, I am under the supervision of Dr. Mark Coates, C.Psych.
I am currently a member of the Canadian Psychological Association, the International Neuropsychological Society, and the National Academy of Neuropsychology. As a Vanier Scholar funded by the Canadian Institutes of Health Research I am actively involved in a number of scientific projects, based both in understanding neuropsychological concerns following traumatic experiences and cardiac events, but also to understand how coping processes from stressor experiences may lead to greater resilience or vulnerability to depressive symptoms. Below are some recent publications:
Bedard, M., Taler, V., & Steffener, J. (2018). Prospective memory impairment following traumatic brain injury with loss of consciousness: Findings from the Canadian Longitudinal Study on Aging. The Clinical Neuropsychologist, 32(5), 1002-1018.
Bedard, M., Woods, R., Crump, C., & Anisman, H. (2018). Loneliness in relation to depression: The moderating influence of a polymorphism of the brain derived neurotrophic factor gene on self-efficacy and coping strategies. Frontiers in Psychology, 8, 1-10.
Woods, R., Bedard, M., McQuaid, R. J., Matheson, K., & Anisman, H. (2017). Rejection sensitivity and multiple group memberships: The moderating role of an oxytocin receptor gene polymorphism. Social Neuroscience, 13(3), 268-276.
Bedard, M., Verma, S., Collins, B., Song, X., & Paquet, L. (2016). Prospective memory impairment in chemotherapy-exposed early breast cancer survivors: Preliminary evidence from a clinical test. Journal of Psychosocial Oncology, 34(4), 291-304.
Treatments
Assessment
Therapies