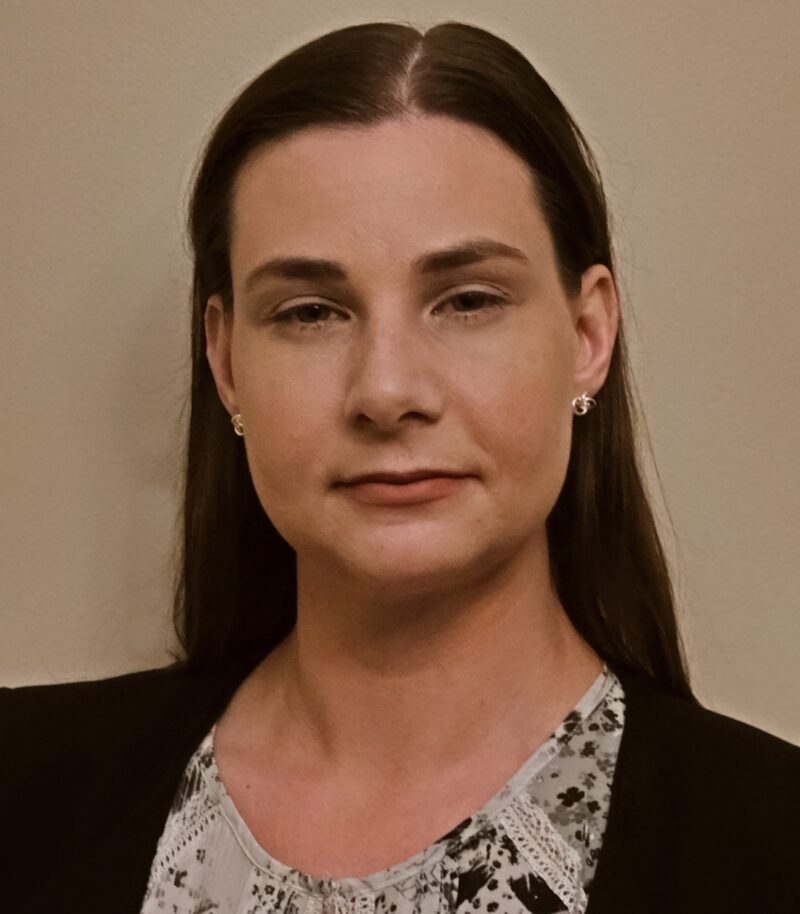 Livia Chyurlia, M.A.
Contemplating starting psychotherapy for your mental health can be daunting. I'd like to welcome and encourage you to reach out and discuss your mental health wants and needs with me in a collaborative manner.
I work with adults on sources of distress such as: anxiety, depression or other mood difficulties, interpersonal difficulties, romantic relationship distress, obsessive thinking and/or behaviours, work and life stress, and substance use problems. I'm interested in exploring clients' self-image, values, identity, life/role transitions, personality, and cultural influences. I also work with challenging emotional states such as anger, numbness, or grief. For every client, I take a trauma-informed approach whether or not trauma is the direct focus of our work together.
I have particular interest and experience in treating and assessing anxiety, depression, obsessions and compulsions, trauma, and interpersonal problems.
I typically start work with a client using evidence-based, psychodiagnostic assessment strategies. This gives me the necessary background information to plan treatment and understand your needs. The assessment process can be therapeutic and allow one to ease into the work of therapy. In psychotherapy (i.e., treatment) I work in an integrative fashion focusing on humanistic and collaborative aspects of the therapy relationship. I draw from a variety of treatment modalities including cognitive-behavioural therapy (CBT), emotion-focused therapy (EFT), dialectical-behavioural therapy (DBT), mentalizing therapy, psychodynamic therapy, and interpersonal therapy. I'm willing to use more structured therapies or less structured therapies according to your preference and needs.
Over the past decade, I have provided clinical services in various settings, including at the Royal Ottawa Hospital Community Mental Health Program, The Ottawa Hospital's Eating Disorders Program, the Ottawa Institute for Cognitive Behavioural Therapy (OICBT), and the Centre for Psychological Services and Research (CPSR) at the University of Ottawa. My previous work experience at The Ottawa Hospital's Centre for Eating Disorders Research, Chronic Pain Management Program, and Perinatal Mental Health Program has given me an appreciation for the intersection between mental health and physical health.
I consider myself a clinician-scientist and am actively involved in psychotherapy research. Below is a small sample of my publications and academic presentations.
Chyurlia, L., Tasca, G. A., & Bissada, H. (2019). An integrative approach to clinical decision-making for treating patients with binge-eating disorder. Frontiers in Psychology: Eating Behavior, 10.
Chyurlia, L., Presniak, M., Mcquaid, N., Balfour, L., Carlucci, S., Grenon, R., Hill, R., Ivanova, I., Wiebe, S., Tasca, G. A. (2018, June). Differences in defensive functioning between completers, treatment rejecters, and drop-outs in a psychotherapy treatment trial for binge-eating disorder. Panel presentation at the Society for Psychotherapy Research 49th International Annual Meeting. Amsterdam, Netherlands.
I am a current member of the Canadian Psychological Association (CPA), American Psychological Association (APA), Ontario Psychological Association (OPA), and am part of the Society for Psychotherapy Research (SPR) and local Psychotherapy Practice Research Network (PPRNet). My work at the Centre for Interpersonal Relationships is supervised by Dr. Antunes-Alves, C. Psych.
Treatments
Therapies