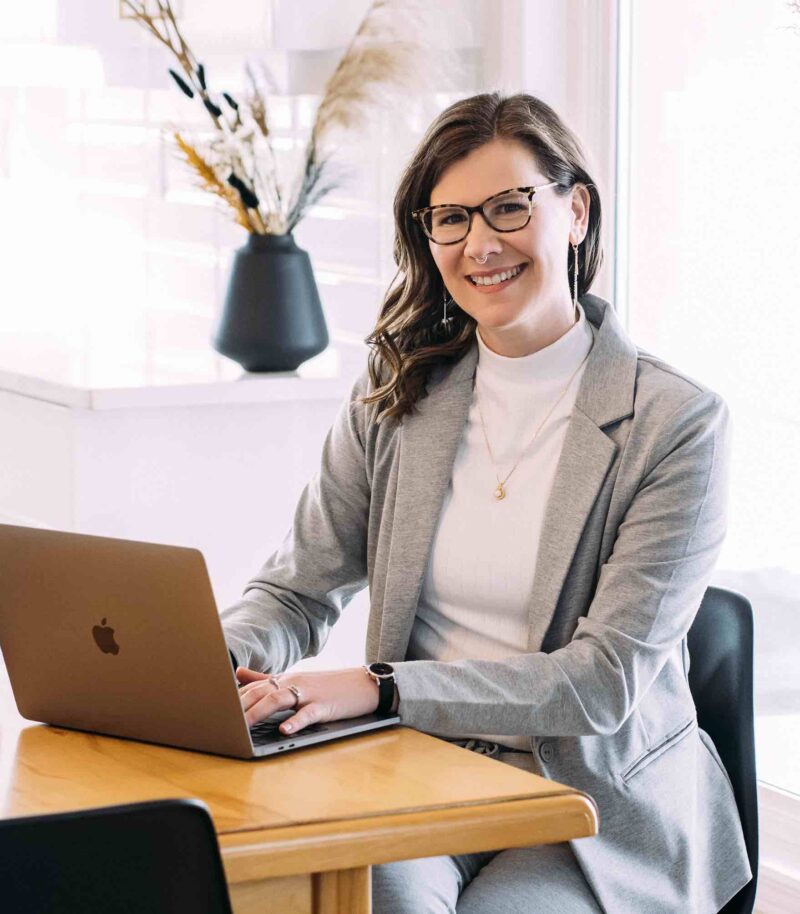 Katherine Van Meyl, M.A.
It's difficult to know what to do when experiencing hardship. Sometimes, the solutions to our problems are not evident to us. For some, we do not want solutions – we want to be seen and heard in our experience and have those experiences validated. It takes immense strength to reach out to a stranger for support and guidance, and I am hopeful our journey together will bring about positive change in your life.
First and foremost, my role as a therapist is to provide individuals, couples, and families with a safe space to explore their inner world(s). I am a relationally focused therapist, which means our connection is an integral part of therapy. If you are experiencing an important transition in life, such as getting married, separating (or divorcing), starting a family, and/or preparing to retire, I invite you to work with me. If you are suffering from anxiety, depression, grief, low self-esteem, post-traumatic stress disorder and/or past trauma, let's work together to find ways to identify, address and reduce your suffering. If you are experiencing relational distress, I invite you to work with me to find new ways to be and to relate to your partner.
My practice is trauma informed and I tailor my therapeutic interventions to your specific situation. I predominantly use psychodynamic therapy, attachment-based therapy, and mentalization therapy. However, I use an integrative approach with clients which means I recognize there is no "one size fits all" approach.
I have extensive experience working with individuals seeking to resolve issues related to sex, gender, and sexuality (e.g. identity formation, sexual shame, conditioned sexual responses as a result of sexual abuse, etc.). I specialize in providing services to people who have experienced human rights and labour rights violations, including LGBTQIA+ populations, and people with non-normative lifestyles (e.g. people in non-monogamous relationships, kink/BDSM relationships, sex workers and people who use drugs).
Over the past fifteen years, I have worked in public health and LGBTQIA+ organizations. More recently, I was employed with the Global Network of Sex Work Projects in policy and communications and worked for the Lowertown Community Resource Centre as a social worker in community development. In the past, I volunteered with POWER (Prostitutes of Ottawa, Gatineau, Work, Educate, Resist), the Elizabeth Fry Society of Ottawa, and Pink Triangle Services (currently known as Kind Space).
I am currently providing psychological services at the Centre For Interpersonal Relationships under the supervision of Dr. Lila Hakim, C.Psych.
My publications include:
Karaian, L., & Van Meyl, K. (2015). Reframing risqué/risky: Queer temporalities, teenage sexting, and freedom of expression. Laws, 4(1), 18-36. doi: 10.3390/laws4010018
Treatments
Therapies