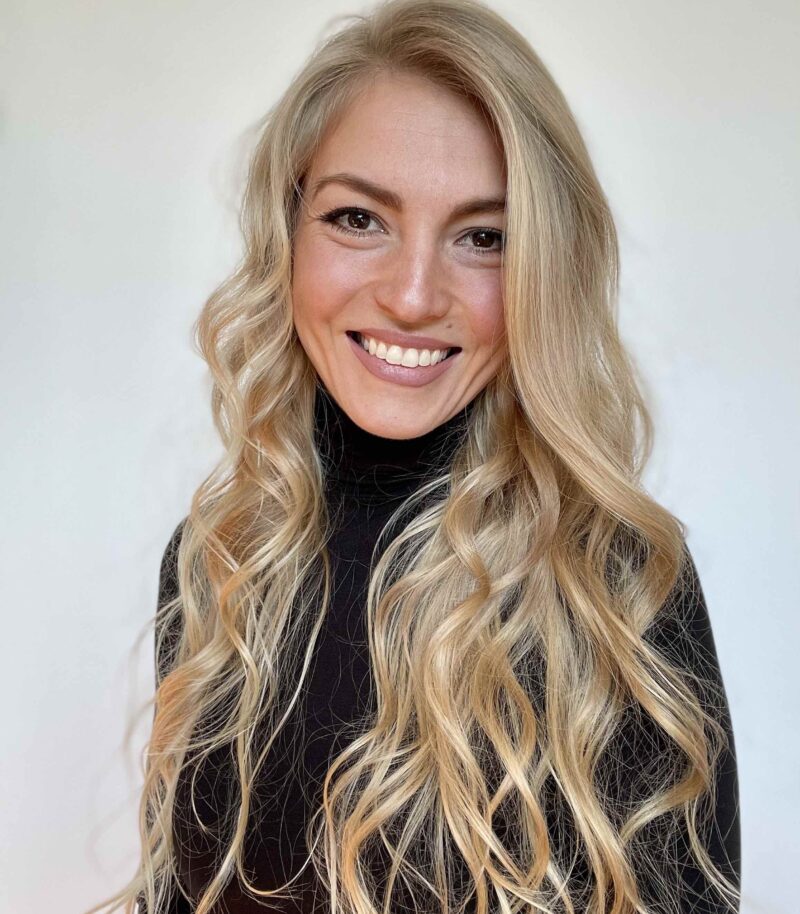 Isabella Gondek, M.A.
Taking the first step to address our inner challenges is an act of immense courage, and I commend you for embarking on this unique journey toward your well-being. Whether you're grappling with anxiety, depression, relationship issues, or simply navigating the complexities of everyday life, the path to healing and growth is within reach. Together, we'll explore these challenges, uncover meaningful insights, and cultivate strategies tailored to your unique needs. This process will enable you to move forward with enhanced confidence and resilience. Your transformation begins now, and I'm here to support you every step of the way.
I am a Clinical Psychology Ph.D. student at Fielding University, completing my practicum under the supervision of Dr. Dino Zuccarini, C.Psych. In individual therapy, I see clients who grapple with a spectrum of emotional concerns, including but not limited to depression and anxiety, or those who are confronting interpersonal challenges, whether current or past. My practice extends to assisting clients in navigating the profound impacts of trauma or life- altering events, including various forms of abuse and neglect and the pain and grief from loss. I also help clients cope with burnout, life, work, and family stressors.
In my work with couples, I address various relationship dynamics and challenges. Whether it's navigating the complexities of communication, intimacy, trust, or conflicts around sexual compatibility and desire, I am here to guide and support you. I provide a compassionate space for exploration and growth for couples experiencing difficulties stemming from past or present relational wounds or struggling with issues related to life transitions, work stressors, or parenting. I also assist couples in healing from the painful aftermath of traumatic events, such as infidelity or loss, and grapple with existential questions about their shared life's meaning and purpose. My approach is inclusive, and I warmly welcome couples and individuals from diverse socio-cultural backgrounds, recognizing the unique perspectives and experiences related to various gender identities, sexual orientations, races, and ethnicities.
During our first meeting, we'll focus on understanding what you hope to achieve through therapy, and I'll share my professional insights on how together we can reach those goals. This step might feel intimidating, so I commit to fostering a transparent and reassuring environment for you. I'll perform an extensive, evidence-based evaluation of your challenges in the early stages of our work together. This approach aids in uncovering the underlying causes of your struggles, whether related to anxiety, depression, interpersonal conflicts, or other personal matters and sets the stage for our collaborative journey toward healing and growth.
Together, we'll identify the underlying patterns and beliefs contributing to your current challenges. This assessment phase is an essential foundation for our work, as it helps to tailor the treatment to your unique situation. As we transition into the treatment phase, you'll find that our sessions are collaborative and personalized. I employ various psychological treatments, including Cognitive-Behavioral Therapy (CBT), Psychodynamic, Mindfulness-based approaches, and other evidence-based modalities that will align with your needs and preferences. These methods are designed to empower you with the skills and understanding necessary to overcome your struggles and achieve the life changes you desire.
Your well-being is my primary concern, and throughout our time together, I encourage open communication and feedback. This way, we can continuously adapt and refine our approach to ensure that it resonates with you and continues to lead you toward your goals. It's a journey that requires trust, commitment, and collaboration, and I'm here to begin fostering that with you.
In addition to my practicum position at CFIR, I am practicing as a Registered Psychotherapist at Stradwick Psychology and Neurofeedback. As a doctoral student, I am also conducting supervised research on the effects of deployment on positive communication patterns in military couples under the supervision of Dr. Mimi Ormerod and Dr. Shaina Townsend. I have previously presented on the resiliency of women who underwent FGM/C for the Association of Humanistic Psychology. I am licensed through the College of Registered Psychotherapists of Ontario and am affiliated with the Canadian Counselling and Psychotherapy Association.
Treatments
Assessment
Therapies