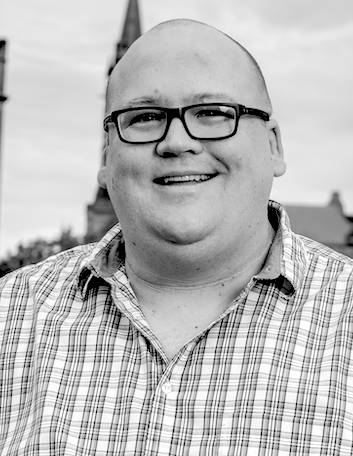 Geoffrey Stone, B.A.
Life's challenges can be incredibly stressful and can cause us to experience a wide variety of emotions. Sometimes the emotions we have in response to our life stresses can be very intense, even overwhelming, and cause us to react in ways that we don't find helpful. One of the best reactions we can have is to seek help when we need it, but it takes self-knowledge to recognize when we need help, and courage to ask for it. You should be proud of yourself for taking that first step and reaching out for the support you need and deserve. I hope we can work together to help you learn and grow, and become better able to overcome whatever challenges life may bring.
I strive to provide therapy on an individual basis with adult clients who are experiencing depression, anxiety, grief, anger, trauma, low self-esteem, and other psychological and relationship difficulties. I aim to help clients to develop the tools they need to cope with life's stresses, such as burnout from their place of employment, or heartache from the loss of a loved one. I also support clients who are using substances to self-medicate their emotional pain, and help them to become capable of living without the urge to self-medicate with harmful substances. Ultimately, my goal is to help clients to experience personal growth through self-exploration, find meaning in their lives, and resolve difficult emotions from their past and present experiences, so that they may live more satisfying, fulfilling, purposeful lives, improve the quality of their relationships, and realize their potential.
Every client is unique and has their own distinct qualities, issues, and concerns. This is why I prefer to tailor an individualized therapeutic approach for each client. I take an integrative approach to counselling, primarily incorporating aspects of Existential-Humanistic Therapy, Psychodynamic/Analytic Therapy, Cognitive-Behavioural Therapy (CBT), Dialectical-Behavioural Therapy (DBT), as well as many other theoretical approaches. I firmly believe that everyone should be able to have access to a safe and supportive therapy environment that is free from prejudice and discrimination, and I am comfortable working with individuals from different socio-cultural identity groups; whatever a client's gender, sexual orientation, race, or ethnicity, I hope to help them as best I can.
In our first session together, we'll get to know each other until you feel comfortable to express yourself, and feel assured that you can talk to me without feeling judged. I'll ask you to share with me the reason you reached out for counselling, and to tell me your story about the recent events in your life that have been causing you to feel stressed. I may also use scientifically-based assessment tools to gain a better understanding of the difficulties you face. Then we'll take our first step in working together by talking about the big issues you want to focus on, and the goals you hope to achieve from the therapeutic process. Throughout the sessions that follow, we'll work together to identify when and how the story of your presenting issues began, so that I may be able to provide insights about the nature of your currently presenting issues. As we gain a better understanding of the underlying events and experiences that led you to where you are now, we will combine our mental resources to find ways to grow from your experiences, lessen the intensity of your symptoms, and overcome your struggles.
I completed my Bachelor of Arts in Psychology (Honours) degree at Carleton University here in Ottawa, and I am currently enrolled in the Master of Arts – Counselling Psychology program at the University of Ottawa. I also completed a Bachelor of Music (Honours) degree at Carleton University, and have been a musician since my childhood. In my spare time, to create meaning in my life, I enjoy writing and recording original music, and volunteering at the Royal Ottawa Mental Health Centre, which I have done for over two years. At CFIR, I am working as a Counsellor under the supervision of Dr. Aleks Milosevic, C.Psych.
Treatments
Assessment
Therapies
Integrative Therapy
Relational Therapy