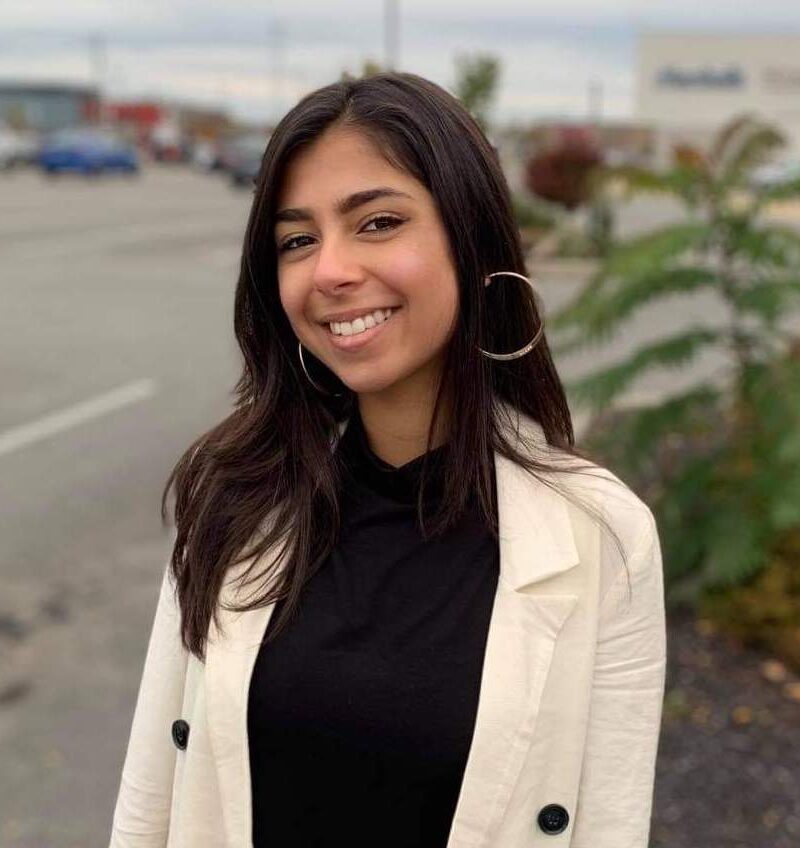 Fatène Bader, B.A.
Sometimes we need to untangle our thoughts to feel better. This is the first step toward the well-being of you and your relationships. In order to help you choose wisely the best therapist for you, I will give you an overview of my areas of expertise and how I work with clients. Thank you for allowing me to be part of your journey – know that you no longer have to do it alone.
I am currently a Master's student at Saint Paul University, where I am completing a program in couple and family therapy. At the Centre for Interpersonal Relationships, I am completing a practicum under the supervision of François Levert, R.P..
In therapy, I use an integrative approach based on the needs of my clients. This may involve different theories of human psychological development, and emotion and neuroscience research. My interventions promote greater self-resilience, authenticity, wholeness and healthy interdependence in relationships.
In couple and family therapy, I specialize in emotion-focused therapy (EFT). EFT aims to improve the ability to express one's emotions and to better understand oneself and others. I believe that learning new ways to interact with each other can create a new dynamic full of respect and love.
In individual therapy, I have a great interest in the treatment of emotional regulation, and how this could improve other behavioral disorders (e.g. eating behaviors, addiction, depression and anxiety). I also have experience helping clients deal with existential issues and establish new meaning in life. I am comfortable working with people of diverse socio-cultural identity groups (e.g, gender, sexual orientation, race, ethnicity).
I integrate different models of empirically recognized psychotherapies to foster your self-understanding, your resilience and your relational interdependence. These techniques are used to meet your needs and concerns. I use the humanistic and experiential model to guide you throughout your exploration of your distress, such as your emotional reactions, feelings, and thoughts that trouble you. The narrative approach is built in to help you detach from the problem and take control of your story. The psychodynamic model helps you better understand yourself based on your early years of life. The cognitive-behavioral model and mindfulness is used to decrease symptoms of distress and to center you.
Our first session aims to establish your goals and needs within the framework of therapy. I will ask you questions about the reasons for your consultation. We will work together to define our goals. After establishing a conceptualization of your experience, I will guide you towards achieving your goal and a better understanding of yourself. Likewise, I will help you understand what is preventing you from achieving your goals. Throughout subsequent sessions, we will continue to explore and reinforce your accomplishments.
Treatments
Therapies