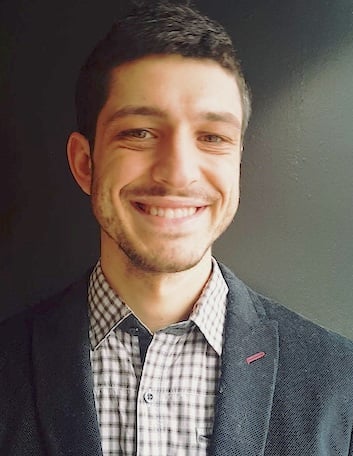 Eric Cousineau, Psy.D.
Working to face the personal, emotional, and relationship challenges you are dealing with is admirable; I commend you for taking the first step toward improving your life and your relationships! In therapy, I work with adults facing a number of difficulties related to mood, anxiety, trauma, loss, relationships, personality, life-transition, and self-growth. I look forward to meeting you and beginning our work together!
In order to ensure we are working in the best way to meet your needs, our first meetings will involve discussing the reasons you have come to therapy and conducting a comprehensive assessment. Along with evidence-based questionnaires tailored to your concerns, the assessment will enable to gain a better understanding of your psychological and emotional difficulties, personal history, relationships dynamics, support networks, as well as your own way of viewing recovery and/or personal growth. I will listen carefully to your concerns, help you identify challenges, and, with your input, design an individualized treatment plan to assist you in gaining insight into your struggles and reaching your therapy goals.
My therapeutic style comes from existential and interpersonally-focused approaches. More specifically, my experience consists of working with the following empirically-validated approaches to psychotherapy: emotionally focused therapy (EFT), object relations in gestalt therapy (ORGT), interpersonal therapy (IPT), brief psychodynamic psychotherapy, as well as using mindfulness-based techniques. I truly believe in seeking to understand your difficulties from your own experience without judgment, bias, or comparison, and continuously fostering belief in your capacity to induce change. This integrative approach can be very effective in helping you develop skills and techniques to better regulate emotions, deal with relationship conflicts, transform unconscious patterns, and improve upon self and relationship awareness to maximize the quality and meaning of your life.
I completed my B.A. in Psychology at Concordia University, and my Psychology Doctorate at the Université du Québec en Outaouais (UQO). The subject matter of my thesis pertains to depressive symptoms, perfectionism, emotional intelligence and eating disorders. Other relevant professional experiences include a professional clinical internship at the Jewish General Hospital in Montreal, following an internship at my University's psychological services clinic. I also completed a two-year internship in a private psychology clinic of integrative health in Montreal, assisting alongside my supervisor in various assessment and intervention activities in the field of health (including cancer, chronic illnesses, eating disorders, etc.), mindfulness, and cognitive behavioral psychology/psychotherapy.
At CFIR, I am a counsellor working with adult clients under the supervision of Dr. Dino Zuccarini, C.Psych.
Treatments
Therapies