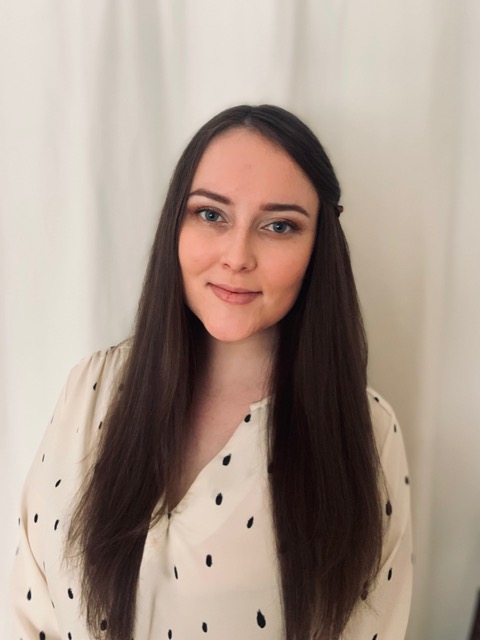 Emma Huggett, B.A.
In this ever-changing modern world, one can easily find themselves facing a whirlwind of demands, both new and old, that make life challenging and at times overwhelming. We've all been there. You do your best, but there are times when you realize you just don't know how to proceed. Simply put, you know things shouldn't be this hard and that something needs to change. You've come to this crucial first realization, and now you want to initiate positive personal change to create a better life for yourself. In visiting this site, you've decided to seek guidance. I recognize that this wasn't an easy decision for you to make; reaching out takes courage and it was the right thing to do!
Whatever your situation, I am here to support you as you move towards a better future. I think you will find me insightful, intuitive, compassionate, and empathetic, as I strive to form a meaningful connection with each and every client I meet. In my supervised clinical practice, I welcome adults experiencing depression, anxiety, grief, trauma, disordered eating and family conflicts, among a variety of other mental health-related issues to my practice. I also have a special interest in helping people of the LGBTQ+ community, as well as those from culturally and socioeconomically diverse backgrounds.
During our first session together, I will invite you to share your story with me and to outline the current difficulties you are facing. I will ensure a safe, respectful, welcoming and non-judgmental environment. We will discuss how your challenges are impacting different areas of your life, be they personal, social and/or work- or school-related A comprehensive and evidence-based assessment will be administered, to ensure a thorough and accurate evaluation as we begin the therapeutic journey together. The assessment will help us both gain further insight into the core of your struggles, thus allowing me to provide you with the best possible means of support. I will work alongside you to truly and genuinely understand your needs so that we can tailor a treatment plan that is unique to you and your situation. Throughout the therapeutic process, I will check in with you and re-evaluate as necessary to ensure that we stay working towards your goals in a healthy, positive and realistic manner. Based on your presenting problems, I will use an integrative theoretical approach that may include (though is not limited to) Cognitive Behavioural Therapy (CBT), Rational Emotive Behavioural Therapy (REBT), Dialectical Behavioural Therapy (DBT) and/or mindfulness-based therapies.
I hold a Bachelor of Arts in Psychology (Honours) with a concentration in Developmental Psychology from Carleton University, and am in the process of completing my Master of Arts in Counselling Psychology at Yorkville University. I have also completed the ICDL DIR Floortime Training Program, as well as Equine Assisted Growth and Learning Association (EAGALA) training. I have over 15 years of experience working with children, adolescents, and adults with a variety of moderate to severe social and cognitive limitations.
I am a Registered Psychotherapist (Qualifying) with the College of Registered Psychotherapists of Ontario (CRPO) and a member of the Canadian Counselling and Psychotherapy Association (CCPA). At CFIR, I am a Counsellor working under the supervision of Francois Levert, M.A., R.P., and offer psychotherapy services in English to adults seeking help.
Treatments
Therapies