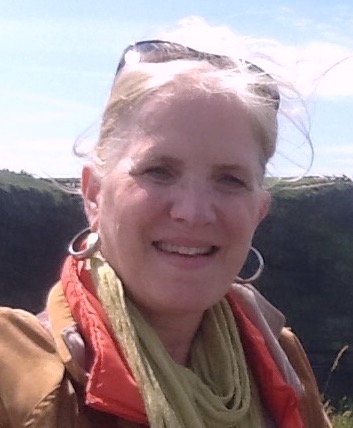 Dr. Marjorie Swarthout, C.Psych.
Each one of us faces challenges in our lives. At times these challenges can overwhelm us and adversely impact our thoughts, emotions and behaviours diminishing our ability to cope with life. Deciding to manage these challenges by seeking psychotherapy is a courageous first step toward healing. For nearly twenty years I have had the privilege of accompanying many people who seek to regain wholeness and meaning in their lives as they struggled to overcome an array of issues which may weigh them down.
I work with individuals with a wide variety of mental health concerns. Many struggle with depression, anxiety, and low self-esteem stemming from difficult childhood experiences, early relationships and current stressors in their lives. Because of the high incidence of childhood trauma that I have encountered personally and in my professional practice, I received specialized training in PTSD with a focus on childhood abuse. In addition, I have had extensive training and experience in grief and loss assisting people as they try to find meaning and a renewed sense of purpose amidst loss.
The psychotherapy that I offer is from a confidential, compassionate, client-centred, non-judgemental perspective. My international training in mental health and as a multifaith spiritual health professional, have given me expertise in offering culturally sensitive psychotherapy. I have worked with people from many walks of life—adolescents, and adults, civilians and military personnel, the chronically ill and those with a single episode of illness, as well as those of diverse cultural backgrounds, and sexual orientations. The opportunity to work with such a broad spectrum of people, has been enriching and rewarding.
Although the primary therapeutic model used in my practice is Cognitive Behavioural Therapy (CBT), I believe that it is important to fit the therapy to the client. Therefore, I draw on a range of psychotherapeutic modalities and theories in an integrative staged approach to psychotherapy. These include Attachment Theory and Neuro-developmental Theory to help make sense of early childhood experiences; elements of Emotion-focused Therapy to enable the resolution of intra and interpersonal relationship issues; Acceptance Commitment Therapy, Compassion-focused Therapy and Mindfulness Therapy to aid in the development of self-acceptance and compassion amidst difficult situations; Sensory-motor Psychotherapy to bring resolution to the embodied aspects of trauma and Existential Psychotherapy to give meaning and purpose to the spiritual/existential crisis that is often at the heart of mental illness and emotional distress.
Given the client-centred focus of my practice and the importance of building a strong therapeutic relationship, I strive to get to know my clients well and what it is that they hope to achieve through psychotherapy. Therefore, the initial session usually involves an extensive discussion of many aspects of the clients' lives–what is working, what isn't, and why they have chosen to come to therapy at this time. This is a learning process for both of us as clients recount their stories, articulate their areas of concern, and identify goals to be achieved in therapy. The sessions that follow are tailored to address the concerns and goals identified. The length of therapy is dependent upon the issues being addressed. Managing symptoms and gaining control over problem areas impacting clients' daily lives are typically the focus of early sessions with more in-depth investigation of issues done later. The goal of most psychotherapy is for the client to eventually become "their own therapist," and to be able to manage life on their own. Therefore, therapy may also include between session exercises or "homework" to help reinforce what is being learned in therapy and to speed the healing process. Areas of concern and goals are revisited periodically throughout the course of therapy.
Recently, I received my doctorate in counselling psychology, however, prior to my studies I had nearly 15 years of experience and extensive training as a psychotherapist and multifaith spiritual heath practitioner. My professional career has spanned a wide variety of clinical settings including, in-patient acute care, a mood disorders clinic, an ambulatory outpatient mental health service, community mental health and addiction services, a detoxification centre, refugee psychosocial services for survivors of torture, adolescent and university counselling services, primary care psychological services, neuropsychological services, equine assisted psychotherapy, as well as the Canadian Forces Reserves and Integrated Personnel Support Services. My dual professional designation and breadth of professional experience with a wide range of people has resulted in a rich and fulfilling career.
I am a member of the College of Psychologists of Ontario, a diplomat with the Academy of Cognitive Therapists, and a certified spiritual health specialist with the Canadian Association of Spiritual Care. I am also a member of the Canadian Psychological Association, the American Psychological Association and the British Psychological Society. I received my doctorate in counselling psychology from, Trinity College Dublin, Ireland, a postgraduate certificate in CBT for psychological trauma from the University of Oxford, Oxford, UK, a postgraduate diploma in Health Sciences: Cognitive Behavioural Therapy in Existential Practice from the New School of Psychotherapy and Counselling, Middlesex University, Middlesex, UK, a Master of Education in Counselling and Human Development from St Lawrence University, Canton, NY and a Master's of Theological Studies from Trinity College, the University of Toronto.
I have also been a university guest lecturer and conference presenter exploring issues of spirituality in mental health care.
09/2017 Guest Lecturer, Roberts Wesleyan Department of Social Work, Rochester, NY
The impact of asylum seekers' religious experience on resilience and post-traumatic growth: Implications for psychotherapy
04/2010 Guest Lecturer, Queen's University School of Religion, Kingston, ON
Spiritual Care of the Mentally Ill: The integration of spirituality and mental health.
03/2010 Faith and Hope Conference, Cobourg, ON
Spiritual Care of the Mentally Ill: Issues related to providing spiritual care to the mentally ill within a community-based context.
Treatments
Therapies