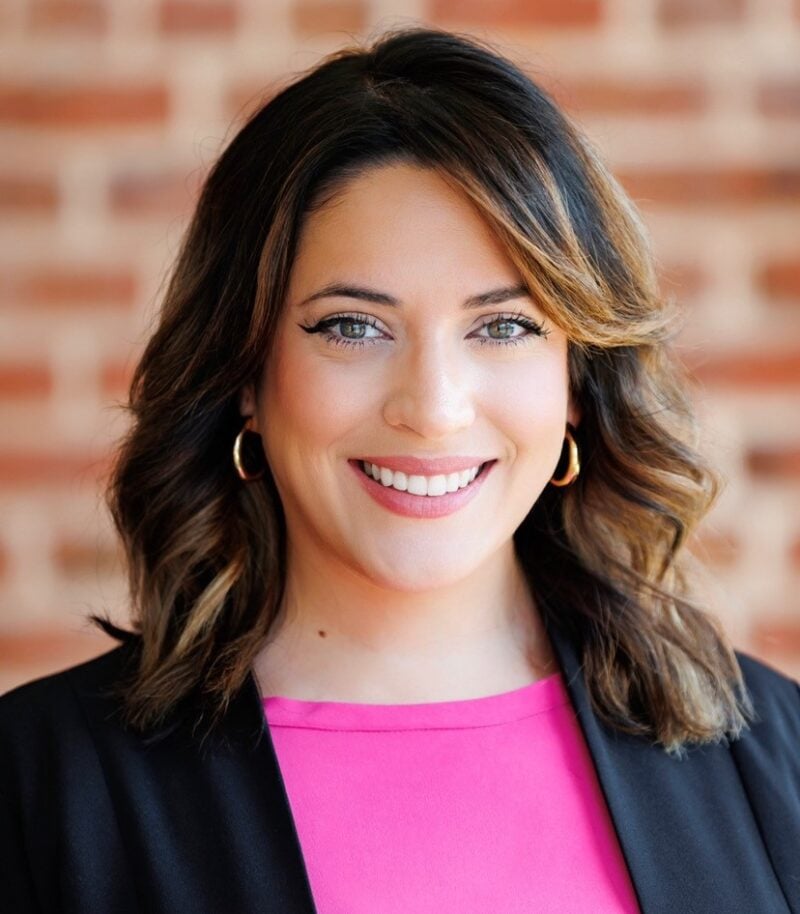 Cristina A. Radic, B.A.
Life is filled with moments of uncertainty, joy, pain, and growth. In a world where we can be confronted by many complex challenges, it is natural to sometimes feel lost and disconnected from ourselves. In seeking support from a therapist, you have taken a brave step towards better mental health. As a therapist, it is a privilege for me to provide a supportive and safe environment to explore the challenges you are facing. I see both individuals and couples facing a range of issues including anxiety, depression, traumatic experiences, work-related stress, and relationship difficulties.
I am currently a Doctor of Psychology student at the University of Prince Edward Island (UPEI). As a clinical psychology resident at the Centre for Interpersonal Relationships (CFIR) I am completing my final year of internship under the supervision of Dr. Dino Zuccarini, C.Psych and Dr. Lila Hakim, C.Psych.
In clinical practice, I work with clients experiencing a broad range of emotional and interpersonal issues. I am interested in and have experience working with clients dealing with anxiety, grief, depression, discrimination, relationship issues, complex childhood trauma, gender identity, and sexuality. I also have experience providing comprehensive assessment across the lifespan including psychoeducational and psychodiagnostics assessment. In my practice, I provide psychotherapy and assessment to clients of all gender identities, sexual orientations, abilities, races, ethnicities, cultures, spiritual beliefs and relationship types.
In working together, I offer a private, nonjudgmental, and creative space to explore and process your specific experiences. During our initial session, I use a collaborative approach to identify your goals for therapy. As you describe your present concerns and share important aspects of your history, we will develop a tailored therapeutic plan to work towards your goals, alleviate symptoms, and cultivate personal growth. Through conducting a comprehensive evidence-based assessment, we will gain insight into what factors are underlying or contributing to your current level of distress. I will regularly check-in and adjust our sessions to ensure the process feels productive and comfortable. My work with clients centers around thoughts, feelings, and behaviours with attention to the individual's desire for a meaningful existence within a social context. Using integrative practice, I combine theories of human psychological development with affective/emotion and neuroscience research, to help best address your current difficulties.
Throughout my training I have completed clinical placements in various settings, including UPEI Psychology Training Clinic, the Gender Affirming Care team, and the Immigration & Refugee Services Association (IRSA) PEI. I received specialized training in gender affirming care which respects client autonomy and gender diversity, through exploration of gender identity and its expression, enhancing self-acceptance and hope, and addressing common psychological concerns related to gender dysphoria. I have advanced training in supporting clients through preparing for surgical transition, conducting readiness assessments. and providing gender affirming psychotherapy. In advanced clinical placement, at IRSA through work with immigrant and refugee clients, my practice further grew to acknowledge the diversity of cultural values, as well as develop a willingness to question preconceived ideas and flexibility in the approach to psychological service delivery. These experiences assisted in developing the necessary skills to provide evidence-based integrated therapy using trauma-informed, culturally sensitive best practices. I draw from many scientific-based interventions including, existential-humanistic, cognitive behavioural, psychodynamic-attachment, mindfulness, systemic, and art therapies.
Prior to my time at CFIR, I provided clinical services at the provincial settlement service agency of PEI and provided supervision to training psychologists within the Gender-Affirming Care team in the Psychology Training Clinic at UPEI. As a doctoral candidate, I conduct supervised research on the topic of transformative change processes in male domestic violence offenders, with a focus on promoting more expansive approaches to treatment. I completed a Specialized Honours Psychology B.A. at York University in 2020. I am member of the Psychological Association of Prince Edward Island.
Treatments
Assessment
Therapies
Integrative Therapy
Relational Therapy