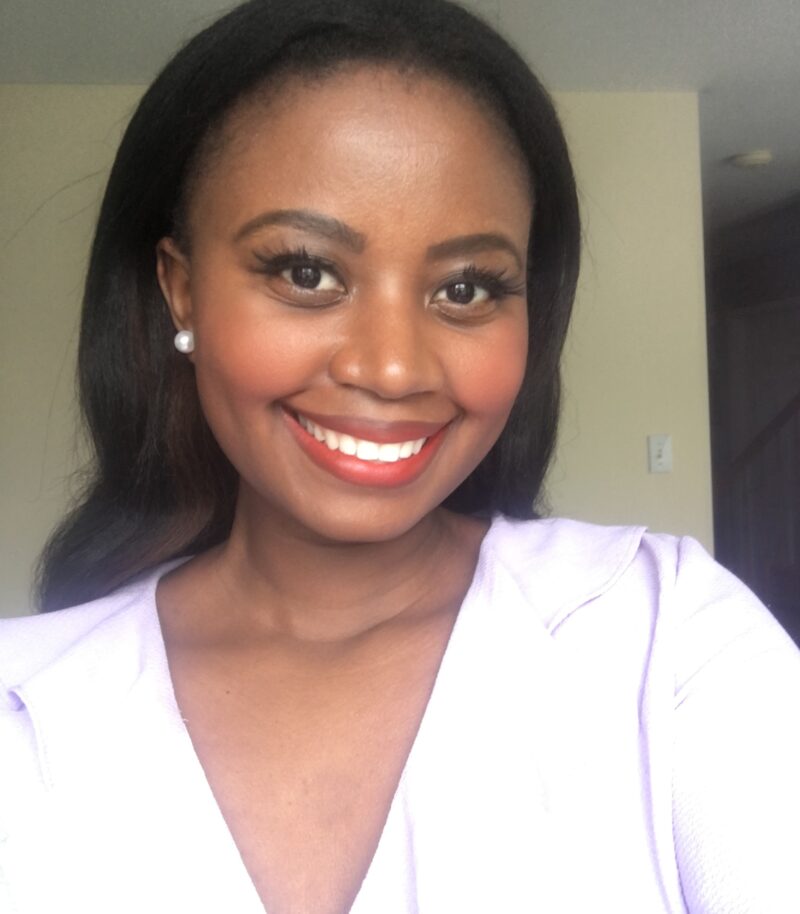 Aline Uwizeyimana, B.A.
Life can be challenging at times and for most people, the last few years have been even more challenging. It takes courage to reflect on one's life and seek professional assistance with difficult situations. I would like to applaud you for considering therapy as a step towards improving your wellness.
I am currently a master's student at Saint Paul University, and gaining experience working with individuals, couples and families at the University's counselling clinic as an intern. I hold an Honours Bachelor degree from Saint Paul University, with a major in Human Relations and Spirituality. I am currently completing a practicum at the Centre for Interpersonal Relationships (CFIR) under the supervision of François Levert, M.A., R.P. where I offer services in French, English and Rwandan to adults and couples seeking support.
I am passionate about offering support to individuals going through difficult times.
It is an honour for me to be part of someone's healing journey. I have experience working with individuals of diverse cultures, religions, genders and sexual orientations. I'm particularly interested in trauma, PTSD, anxiety, stress, life transitions (childbirth, retirement, empty nest, divorce etc.), depression, grief, addiction, and family difficulties.
During our first session, I will provide you with a safe space to share what you feel ready to explore with me. I will listen with the intention of getting to know you and finding the best way to personalize a therapeutic approach that will best support your journey. I will provide you with my professional opinion about how we can achieve your therapeutic goals together. I will also conduct a comprehensive, scientific-based assessment of your difficulties in order to help you gain an understanding of what might be at the root of your struggles with anxiety, depression, PTSD or your interpersonal relationship problems. My hope is for you to feel empowered in taking steps and making decisions that will improve your quality of life. I employ various psychological treatments, including techniques based in Cognitive-Behavioural Therapy (CBT), Emotionally Focused Therapy (EFT), Existential-Humanistic Therapy, Family and systemic psychotherapy, Psychodynamic Therapy, Acceptance and Commitment Therapy (ACT) and Relational Therapy.
I have significant experience in health care assisting elders in their rehabilitation journey. I also have experience working in conflict resolution with the federal government. It would be a privilege to assist you on your journey towards wellness.
Treatments
Therapies