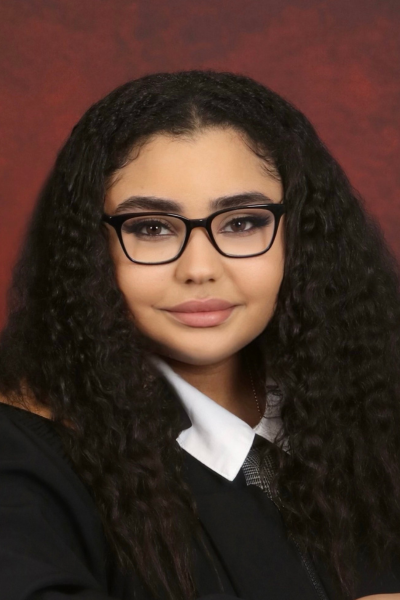 Abla Babakhouia, B.A.
We are constantly faced with obstacles that bring out our anxiety and stress. It's often difficult to control our emotions when we feel misunderstood by the environment around us, and asking for help can be an inconceivable and difficult task. I therefore congratulate you on choosing to be supported and accompanied on your journey to personal growth.
As a master's student, my motivation lies in understanding you and providing you with psychological support. I want to offer every person who consults with me a safe space in order for them to know that they're not alone with their problems, regardless of the situation they're experiencing. I am committed to listening to you with empathy and sincerity.
While taking a Master's degree in Counseling Psychology at the University of Ottawa, I am also undertaking an internship at the Center for Interpersonal Relationships under the supervision of Dr. Karine Côté, C. Psych. The aim is to broaden my knowledge and refine my practice in order to offer you a service with the best quality.
My therapy practice encompasses areas such as emotion regulation, stress and anxiety management, and challenges of self-esteem and personal growth of all kinds. I am also interested in exploring traumatic events and developing a plan to overcome their consequences. I believe that our experiences do not define us, and that it is possible to overcome our pain with the right therapeutic support. To this end, I adopt two distinct approaches: cognitive-behavioral therapy (CBT) and psychodynamic therapy. The fusion of the two allows me to dive deeply into the events of your past that have consequences on your present life. Together, we'll work out a strategy in order to let go of the restrains of the past therefore enabling you to live the life you deserve.
I offer services in French, English and Arabic (Moroccan) to different populations namely adults and seniors. I also work with the LGBTQI2S+ community as well as people from different ethnic and sociocultural backgrounds. I am committed to respecting your rights, honoring the principles of equity and diversity and encouraging your autonomy which is why I only use scientifically founded theories and assessment techniques that have been subjected to various tests proving their validity and reliability.
In my practice, I encourage transparency, so it's important for me to let you know how the first session will go before we begin. First, I'll ask you a few questions to get to know you and your motivations secondly, we'll explore your expectations from the therapy. It's important for me to adapt my approach to your needs, so that I can offer you the appropriate therapeutic help you require. Once we've established the goals of the therapy, we'll work on how to reach them, integrating my expertise and your determination. Your comfort is important to me, so from our very first session, we'll establish a healthy, trusting therapeutic relationship that would not only shed light on the shadows of your past but also help you get to know yourself better to achieve your goals.
Treatments
Assessment
Therapies