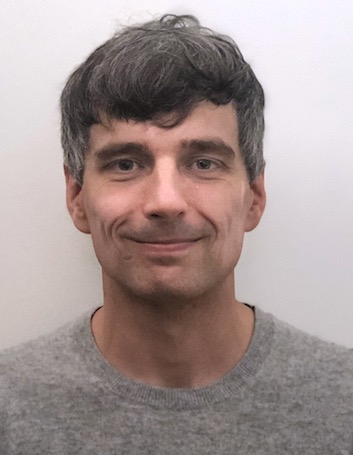 Aaron Smith, M.A., R.P.
I recognize the commonly held belief that one can only fix their own problems themselves; but, I applaud you for believing that therapy can help you understand yourself and your difficulties, and equip you with the appropriate tools to tackle your problems head on! Admitting you could use outside assistance is a big accomplishment worth acknowledgement. Therapy is effective as consistent mental health maintenance, and not only seeking help in dire circumstances. I would like to take the opportunity below to provide you with an in-depth understanding of the services I provide; I look forward to taking this journey with you.
I have a foremost interest and experience in working with couples, anxiety, depression, health, interpersonal, sexual and trauma-related challenges. I have extensive experience working with individuals dealing with issues in their home environment, be it loss, neglect or abuse. My diverse experiences abroad, and with refugee assistance and social justice initiatives, guide my appreciation for the unique perspectives, values, expectations and beliefs of individuals of various cultural and spiritual backgrounds.
Finding the right therapeutic match is extremely important to establishing your comfort to open up. With my confidential services, I aim to do so through offering genuine, compassionate, empathetic, non-judgmental support. I view my role as a support to help you reach your full potential by initially generating ways to manage the issues causing you distress. In our first session together, I aim to understand your core struggles and their origins and establish your goals for change or progress. Moving forward in subsequent sessions, a more comprehensive scientific-based assessment will be conducted to provide further insight and we'll explore your concerns more deeply, to discover their root and how and why they are presently impacting your life. Next, we will re-examine these difficulties from alternate perspectives, using tailored strategies to generate change or diminish symptoms. When your mental health struggles are manageable, we will look to proactively understand and build positive mental health strategies moving forward.
While having witnessed extensive growth and change in minimizing psychological or relationship distress through the use of cognitive-behavioural therapy (CBT) and mindfulness-based practices, I remain open to the use of all therapy modalities, as deemed adequate or needed. Understanding that every individual is unique, I see you as the expert of your own life, and adapt and customize therapy to meet your specific needs or concerns. Whether it be using the psychodynamic approach to discover the impact of the past on current issues, or bringing forth strengths you possess to counter problems in their present forms, the most effective approaches will be used. I regard therapy as the opportunity to empower you to challenge yourself and overcome mental health challenges and move towards personal goals and a better quality of life.
Treatments
Therapies
Integrative Therapy
Relational Therapy